It is our belief that your child is taking part in the greatest physical activity in the world. Gymnastics is a highly comprehensive sport that requires the participant to move their body through every plane imaginable. Once a child gains a foundation of movement in gymnastics they are well prepared to take on virtually any sport they chose. Wheather your child is here for general fitness, to cross-train, or with the goals of becoming a competitive gymnast, it is our commitment to create an experience that is fun and inspiring.
2019-2020 Competition Team
Here at Infinity Gymnastics we offer classes for ages 18 months to High School. We offer boys Ninja, tumbling and we also have a successful competitive team. We compete all levels including compulsory levels 1-5, Xcel and Junior Olympic Optional Program (Levels 6-10).
We compete under USA Gymnastics sanctions.
vvvvvvvvvvvvvvvvvvvvvvvvvvvvvvvvvvvvvvvvvvvvvv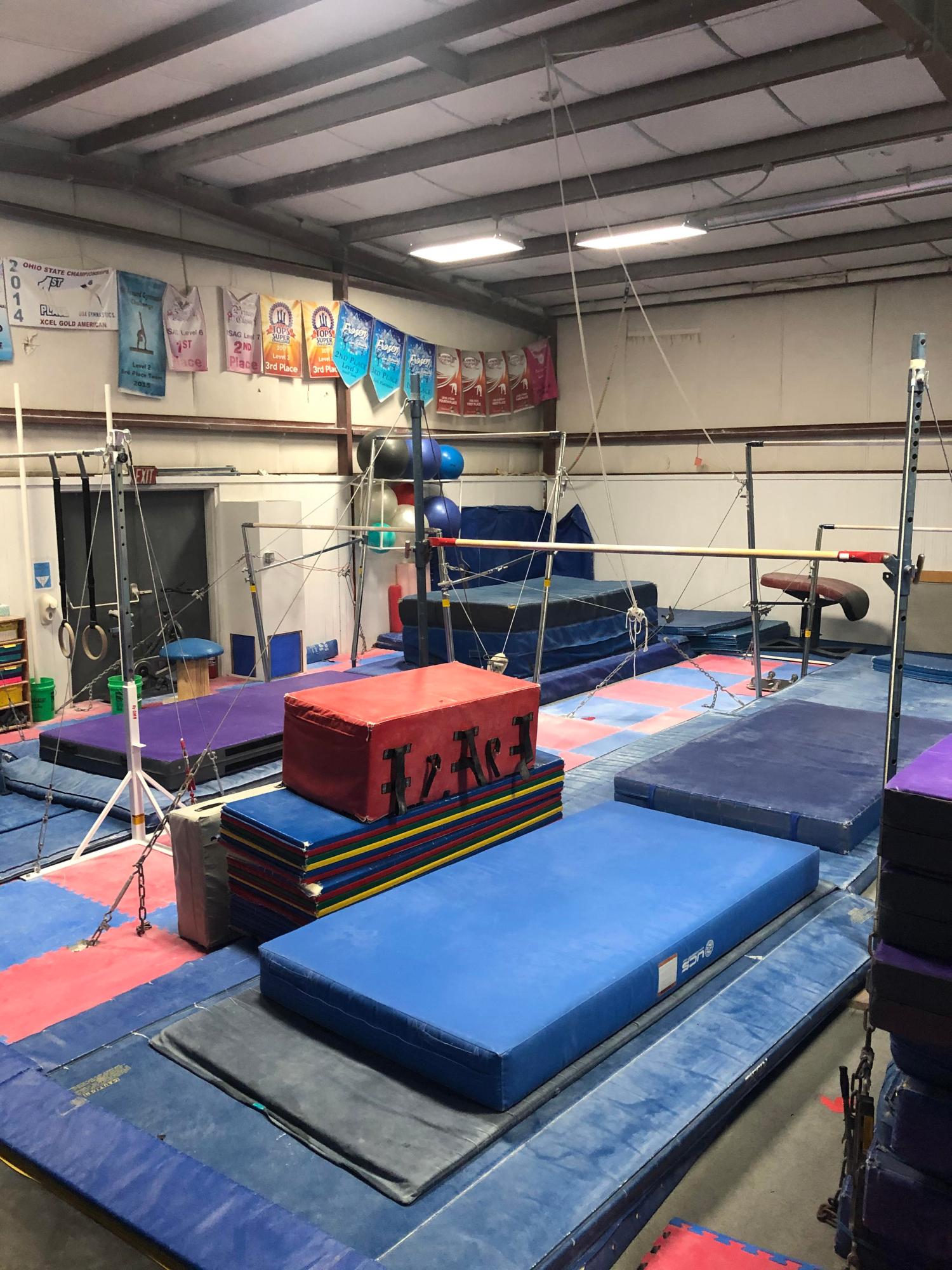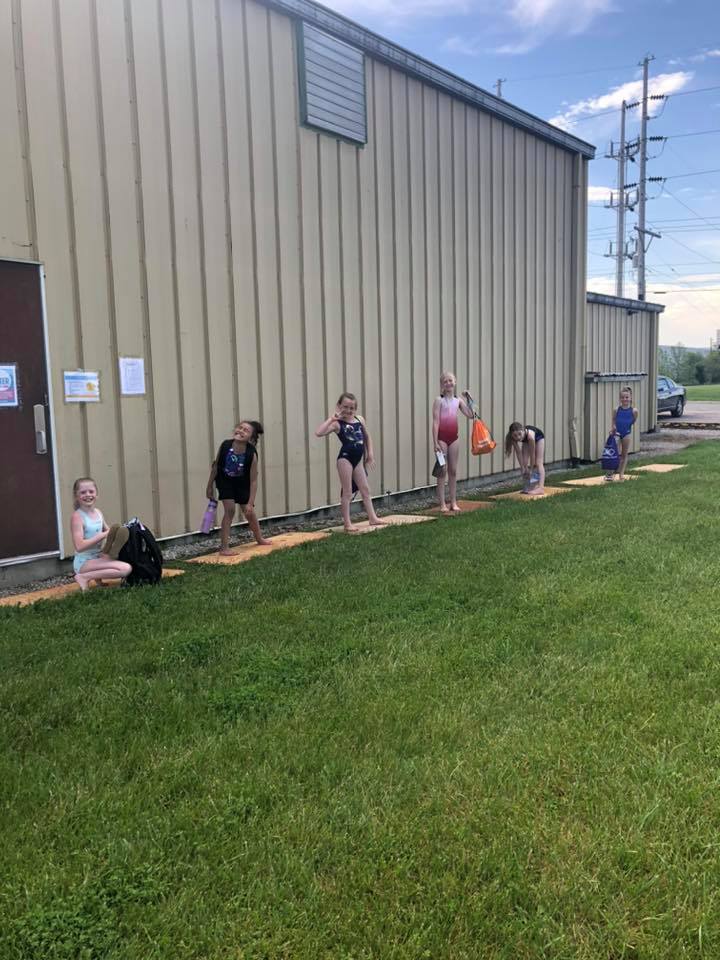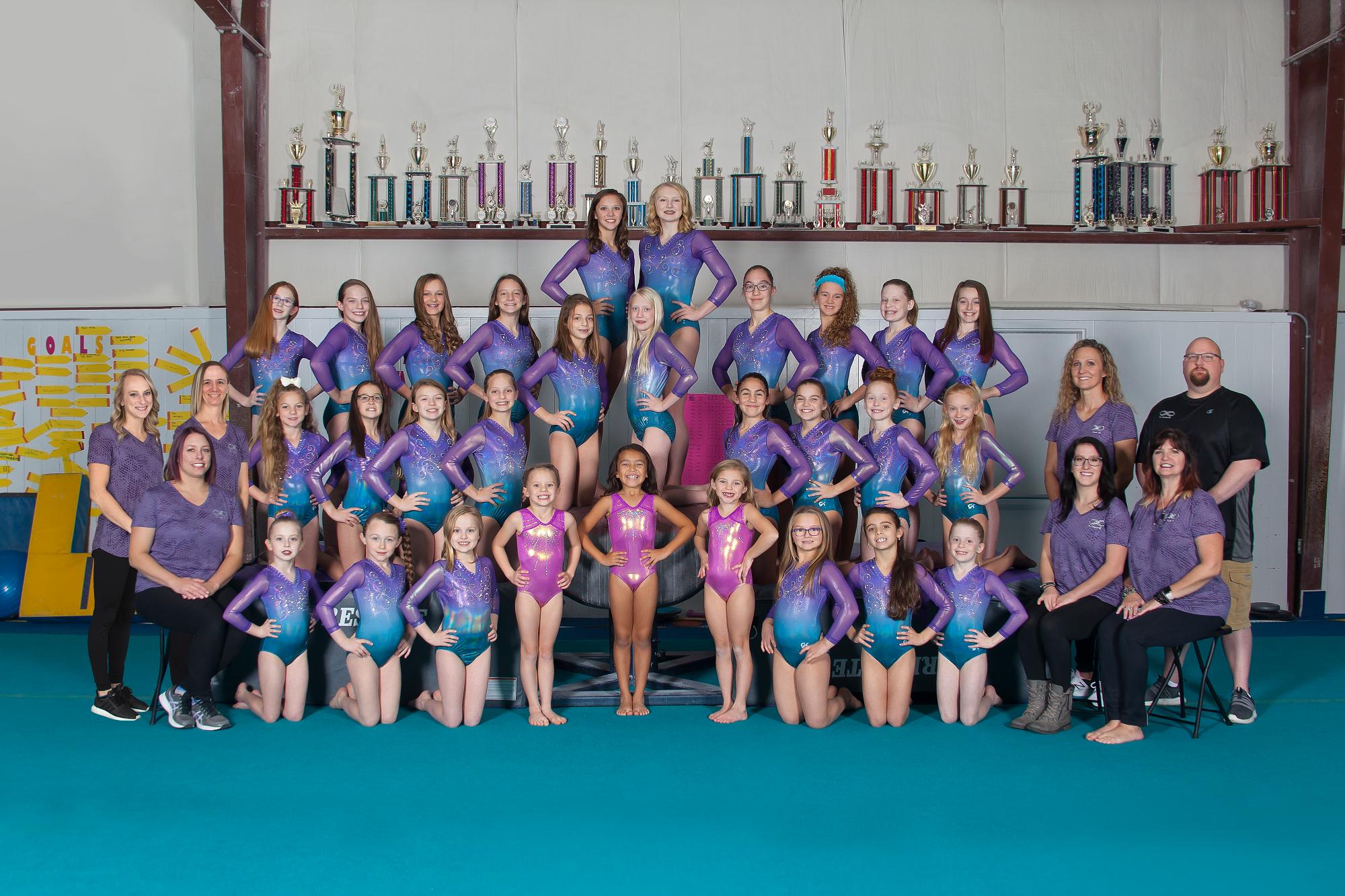 1. All the coaches/staff will have masks/face shields on if able (health issues/heat might make this difficult at times) and will be sanitizing routinely.
2. Registration Fee's: Our registration Fee's run September-August yearly
a. I paid for Registration between Sept-March for registration: You owe no registration fee and if the Parent/Customer Portal charges you, let us know!
b. I have not paid Registration fee since before September 2019: You will pay $10 for summer registration fee.
3. We have classes separated for the summer instead of having everyone coming in at the same time to decrease congestion and maximize social/physical distancing. PLEASE see our flyer and our video on some of our new policies/procedures. We are also asking for each gymnast to bring a bag with water and hand sanitizer in their bag and they will put their personal belongings in the bag for the class.
4. June and July have 8 weeks combined beginning with June 8-July 31st. We will be charging a full month for both months.
5. Because the start date of school's is still up in the air, August schedule is as well. IF schools wait to start till later due to COVID-19, we will continue the schedule set for June and July IF possible. We might change some due to having daytime classes. We should know in July and will do our best to have a decision by July 15 so you can decide if you will join us for August.
6. Make-up's will continue to be allowed but YOU HAVE TO NOTIFY us first, so we can make sure there is room in the class. One extra student was never an issue before, but we must follow the social distancing guidelines, so we need your help by notifying us BEFORE coming to class for a make-up.
7. Spotting (physical helping for the skills from the coach, like lifting them through a skill) for June will be limited due to social distancing. Spotting will be done for safety, with sanitizing from coaches. We will re-evaluate this as we go, with help from the health department on policies as COVID-19 regulations change.
8. Age 3-5 classes are temporarily Parent and Tot classes to help with social distancing.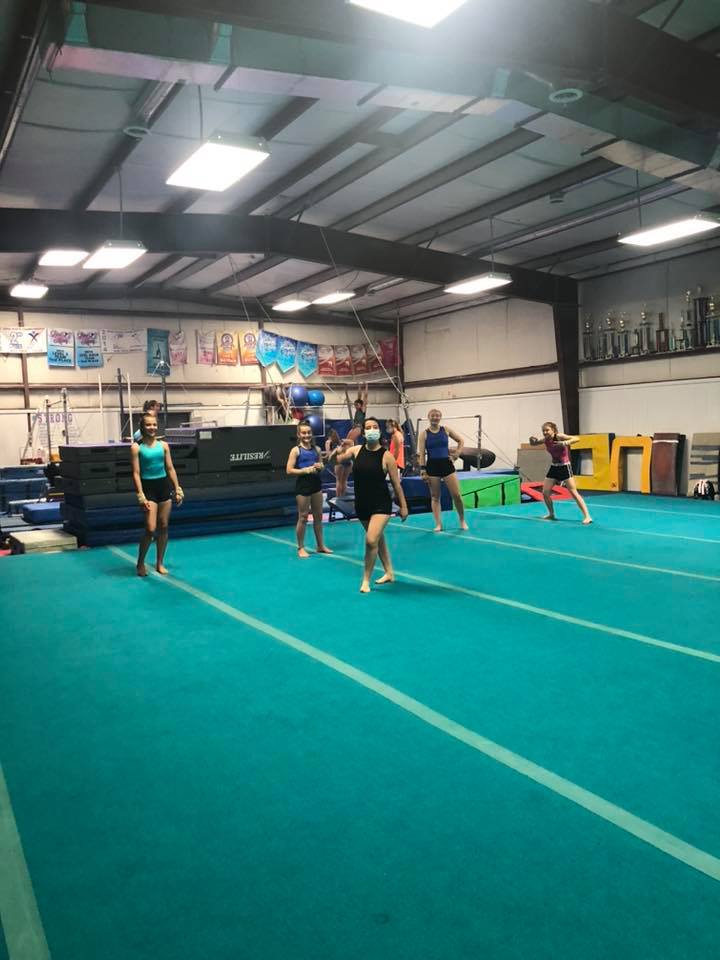 vvvvvvvvvvvvvvvvvvvvvvvvvvvvvvvvvvvvvvvvvvvvvvvvv
Use the Parent Portal to register your child for a class.
(You can view the classes offered under the "Classes Tab" above.)
The portal is located under the "Parent Portal" tab above.
We are so excited we are open !!!
We have a few new rules and procedures to follow